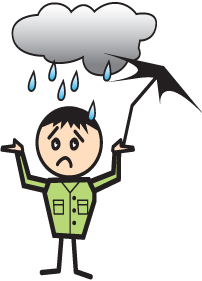 Complaints against insurance company?
Record your Insurance Complaints and gripes. Hold insurance companies accountable.
Got an Insurance Complaint? Record it now. The data you provide will be compiled and used to initiate "Market Conduct Surveys" against insurance carriers who demonstrate patterns of unfair claims practices (learn more). So let your voice be heard!
If you have been shafted on a claim, warn others, vent, and yes, get help all in one place! Find advocates, lawyers and contractors who can help resolve your insurance complaints and make you whole.
I have an insurance complaint!


See what others have experienced...
Post your insurance complaint
and let your voice be heard!
Find professionals ready to help your situation now.
Insurance Complaint against: Esurance
Policy type: Auto/Boat/Motorcycle
May 31, 2018
Esurance refused to pay what should be paid by them, and mistreated its client with ridiculous reasons. This company denied claim by rewriting the estimate and made the balance under deductible amount, what they do is just to cheat their client....
Insurance Complaint against: Liberty National Life Insurance Company
Policy type: Homeowners Insurance
April 23, 2018
almost 6 months to get the money on the house and some contain and they cut out a whole lot of our stuff and they won't answer our phones and text and they didn't pay anything ion clear up on the property and they have never rebuise us for the stuff that we replace and it been since march 24 2018 si...
Insurance Complaint against: Wilton Reassurance Life Company
Policy type: Life Insurance
April 20, 2018
Every payment I sent in be taking weeks to show up on my bank statement. I've been calling them almost everyday for 2wks, to see what's going on. One person asked me which address did I mailed it to and I told her the billing address in Tennessee. She said I need to send it to the Atlanta address. S...
Insurance Complaint against: Liberty Mutual
Policy type: Homeowners Insurance
February 16, 2018
I should have paid attention to the many elderly church members at my church, who have been hoodwinked by Liberty Mutual Insurance. As a Veteran who fought for this country, and a Gold Star Family Member, I am getting treated like the lowest scum on this earth by Liberty Mutual. I don't expect the...