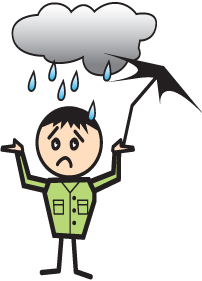 Complaints against insurance company?
Record your Insurance Complaints and gripes. Hold insurance companies accountable.
Got an Insurance Complaint? Record it now. The data you provide will be compiled and used to initiate "Market Conduct Surveys" against insurance carriers who demonstrate patterns of unfair claims practices (learn more). So let your voice be heard!
If you have been shafted on a claim, warn others, vent, and yes, get help all in one place! Find advocates, lawyers and contractors who can help resolve your insurance complaints and make you whole.
I have an insurance complaint!


See what others have experienced...
Post your insurance complaint
and let your voice be heard!
Find professionals ready to help your situation now.
Insurance Complaint against: American Senior Services, Inc.
Policy type: Auto/Boat/Motorcycle
March 24, 2021
Hookup Ladies Employs Cost-free Issues? An Excellent Horizontal Benefit! Cost-free hookup ladies Hookup apps and sites on the internet is the answer if you're tired with going to pubs and night clubs merely to be prevented, or perhaps worse, laughed at. I realize what it's like because I'v...
Insurance Complaint against: American Fidelity Assurance
Policy type: Disability Insurance
December 01, 2020
I have been paying for a disability insurance policy with this company for 30 years. I was diagnosed with PTSD and I made my claim. The first month I received 2800 dollars. The second month I received 1700 dollars. And I was informed YESTERDAY that this month I would be receiving ONE HUNDRED EIGHT...
Insurance Complaint against: Safeco
Policy type: Auto/Boat/Motorcycle
November 06, 2020
Over the last 2 months I had cancelled the insurance with Safeco for my motorcycle. They've informed that I would've be reimbursed once I confirmed the insurance cancellation. I've done everything right and Safeco keeps saying they will send me the reimbursement check by mail, which I never got. Eve...
Insurance Complaint against: Progressive
Policy type: Auto/Boat/Motorcycle
November 09, 2019
On a November 6 2019 I was passing a stop sign on 51st Winchester and a man on a bicycle comes out of nowhere from a alley speeding without stopping i even quickly moved to the other land to keep from hitting him and he still hit my car in the passenger side and center my door and side panel. I call...