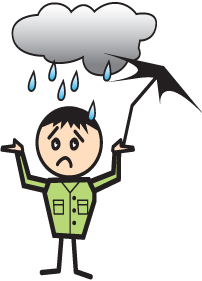 Complaints against insurance company?
Record your Insurance Complaints and gripes. Hold insurance companies accountable.
Got an Insurance Complaint? Record it now. The data you provide will be compiled and used to initiate "Market Conduct Surveys" against insurance carriers who demonstrate patterns of unfair claims practices (learn more). So let your voice be heard!
If you have been shafted on a claim, warn others, vent, and yes, get help all in one place! Find advocates, lawyers and contractors who can help resolve your insurance complaints and make you whole.
I have an insurance complaint!


See what others have experienced...
Post your insurance complaint
and let your voice be heard!
Find professionals ready to help your situation now.
Insurance Complaint against: Erie Insurance Group
Policy type: Business Insurance
July 20, 2020
Erie Insurance Group is a bunch of criminals and I pray to Almighty God that there be a specially designated place in the pit of Hell where these people will burn for eternity! I need to vent. I have no hope in this life of redemption or recompense or retribution as much as I want to do something vi...
Insurance Complaint against: Hartford
Policy type: Auto/Boat/Motorcycle
July 13, 2020
I sent the following complaint to The Hartford and have not received a response. Letter of complaint DATE: 7/3/2020 The Hartford 690 Asylum Avenue Hartford, CT 06155 Dear Complaint Manager I am sending this letter to you as a formal complaint regarding my Auto Claim. ...
Insurance Complaint against: Progressive
Policy type: Auto/Boat/Motorcycle
November 09, 2019
On a November 6 2019 I was passing a stop sign on 51st Winchester and a man on a bicycle comes out of nowhere from a alley speeding without stopping i even quickly moved to the other land to keep from hitting him and he still hit my car in the passenger side and center my door and side panel. I call...
Insurance Complaint against: GEICO
Policy type: Auto/Boat/Motorcycle
July 26, 2019
So the title says car insurance scam.. I couldn't think of a better way to explain. SO Let me go into detail. On May 3rd 2019 I was involved in a head on collision with a moron talking on his phone. He drove into my lane and almost killed me. Long story short, he was charged his garbage, incompetent...