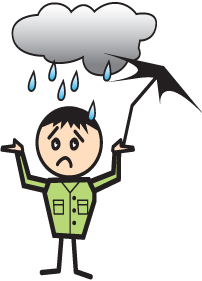 Complaints against insurance company?
Record your Insurance Complaints and gripes. Hold insurance companies accountable.
Got an Insurance Complaint? Record it now. The data you provide will be compiled and used to initiate "Market Conduct Surveys" against insurance carriers who demonstrate patterns of unfair claims practices (learn more). So let your voice be heard!
If you have been shafted on a claim, warn others, vent, and yes, get help all in one place! Find advocates, lawyers and contractors who can help resolve your insurance complaints and make you whole.
I have an insurance complaint!


See what others have experienced...
Post your insurance complaint
and let your voice be heard!
Find professionals ready to help your situation now.
Insurance Complaint against: Safeco
Policy type: Auto/Boat/Motorcycle
November 06, 2020
Over the last 2 months I had cancelled the insurance with Safeco for my motorcycle. They've informed that I would've be reimbursed once I confirmed the insurance cancellation. I've done everything right and Safeco keeps saying they will send me the reimbursement check by mail, which I never got. Eve...
Insurance Complaint against: Progressive
Policy type: Auto/Boat/Motorcycle
November 09, 2019
On a November 6 2019 I was passing a stop sign on 51st Winchester and a man on a bicycle comes out of nowhere from a alley speeding without stopping i even quickly moved to the other land to keep from hitting him and he still hit my car in the passenger side and center my door and side panel. I call...
Insurance Complaint against: GEICO
Policy type: Auto/Boat/Motorcycle
July 26, 2019
So the title says car insurance scam.. I couldn't think of a better way to explain. SO Let me go into detail. On May 3rd 2019 I was involved in a head on collision with a moron talking on his phone. He drove into my lane and almost killed me. Long story short, he was charged his garbage, incompetent...
Insurance Complaint against: Cigna
Policy type: Disability Insurance
July 02, 2019
I purchased Long Term Disability Insurance with CIGNA (LINA) for about 25 years prior to making a claim. The insurance was offered through my employer State Farm. CIGNA covered 2 years of my disability (after the 6 month wait), however now they are performing a two year review for any occupation. An...