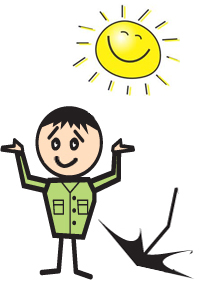 Ready to get professional help?
Don't worry, help is nearby! There are skilled professionals standing by to assist you. It's time to take action! Select your state and claim type.
We've put together a list of qualified, professionals and experts who can assist you to resolve your claim fairly. No matter how big or small, you will find reputable companies and individuals ready to assist you to get what you deserve. In order to find the resources best matched for your particular claim, please tell us the area where the loss occured and the type of policy.
Let's get help!
When is it time to contact a law firm?

If an insurance company refuses to pay your claim, denies payment, or offers an insufficient amount, it is time to be represented by a law firm experienced in insurance litigation. You should never have to represent yourself against an insurance company or accept an unfair settlement offer. Experienced law firms know how to reinforce the insurance company's obligations and successfully represent you in claims against any insurance company in the United States. Your case may require tough negotiation or aggressive litigation to see that you are fairly treated and compensated by the insurance company.

If you're fighting with your own carrier to establish coverage, you may want a lawyer in one of the following areas of expertise:


A "bad faith" lawyer if your own insurance company has denied insuring you or has turned down a claim that you have submitted
A personal injury lawyer if you are dealing with uninsured motorist insurance on a claim where you were injured
A workers' compensation lawyer if you were injured on the job
A social security or disability lawyer if you are filing a claim for benefits under Medicare, Medicaid or other government programs
"If you're fighting with someone else's insurance company, you may want to hire:
A personal injury lawyer if you have been injured by a third party
A malpractice lawyer if you are dealing with a professional negligence issue
A workers' compensation lawyer if you were hurt on the job
Why Does a Property Owner Need a Public Adjuster?


A Public Adjuster works for the property owner, not the insurance company. The highly stressful period following a loss is a difficult time for individuals and businesses. A Public Adjuster can take those major headaches away and let you get back to your home or business. A typical fire or flood policy contains hundreds of provisions and stipulations, constantly changing forms and endorsements, and many complex details such as inventory appraisals and real estate evaluations that are required in case of a loss. Most policyholders do not know that the burden of proof is theirs. Public Adjusters know the insurance business and are familiar with all procedures so they can work quickly to expedite payments.

Public Adjusters are experts on property loss adjustment who are retained by policyholders to assist in preparing, filing and adjusting insurance claims. Employed exclusively by a policyholder who has sustained an insured loss, these professionals manage every detail of the claim, working closely with the insured to provide the most equitable and prompt settlement possible. A Public Adjuster inspects the loss site immediately, analyzes the damages, assembles claim support data, reviews the insured's coverage, determines current replacement costs and exclusively serves the client, not the insurance company.

A sampling of the types of residential or business losses a Public Adjuster can assist with include:

Hurricane and Wind Damage
Flood , Fire and Smoke Damage
Vandalism and Theft
Collapse or explosion

Often, physical damage loss can trigger additional losses for businesses. Public Adjusters assist with:

Business Income
Builders' Risk
Leasehold Interest
Mechanical and Electrical Breakdown
Extra and Expediting Expense